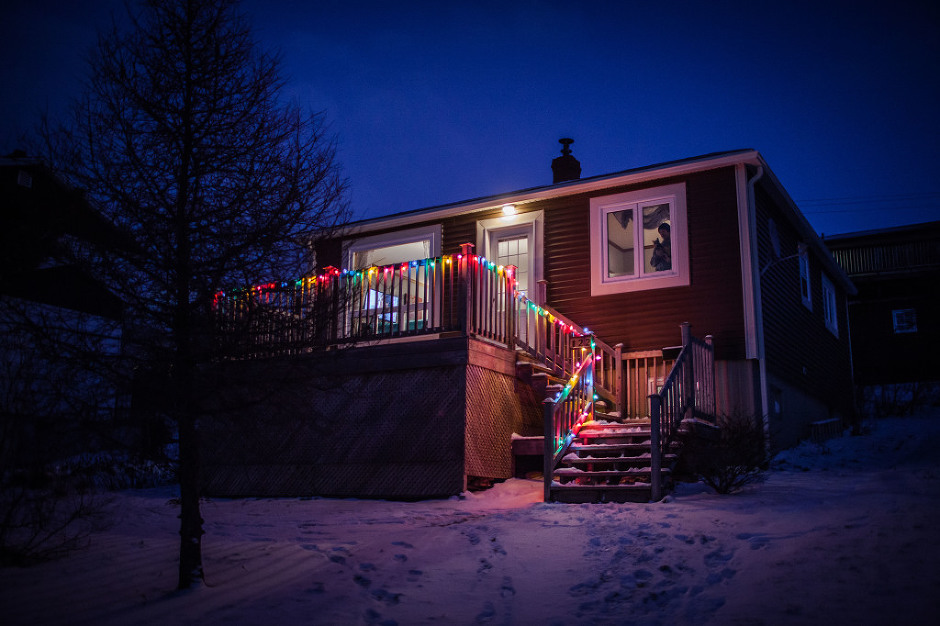 GUYS. we have a house. a house that we put christmas lights on, and it's ours.
I love it. it's a total cabin too, so we have been wood-stoving it up while we work away at all of our fall weddings. a move definitely made our work season harder, but our clients have been amazing about it and so patient. and now we're totally caught up! and NOW I'm dying to get to work on some more house things. we'll blog some photos of it soon too! the whole thing is like our studio. it's the bomb – creepy basement hatch and all.
also, dru and finn are in the window because I was the one elected to freeze my butt off and take the photo whilst wearing crop pants, ankle socks, a shirt and large boots (hello, I work from home).
worth it.
much love,
candace